6

Teams Rallying
$424

Raised for a cancer free future
Rally for a Remedy is a car rally treasure hunt with something for everyone! Complete the challenges to earn the clues and navigate your way around the course.
This is a fantastic event for family, friends, neighbours, work teams and anyone who likes a bit of adventure and fun.
Sunday June 17 2018
START - FINISH AT ERINA FAIR
10 Check points around the Central Coast
$55 P/Team
(UP TO 5 PEOPLE)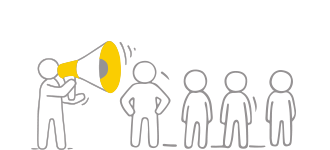 ST

EP 1

REGISTER
Register your team (up to 5 people)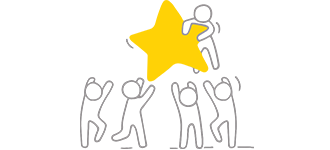 STEP 2
FUNDRAISE
Fundraise with your team in the lead up to the event by organizing something fun with your team, or we can give you raffle tickets to sell and you simply bank the money towards your team's tally!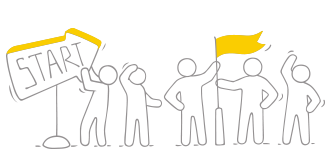 STEP 3

RALLY
Turn up on the day ready to Rally for a Remedy!
"The kids absolutely loved it and so did we. This will be a family tradition for us"
Kim, Lisarow
"Thank you for a wonderful day! This was a great team building exercise. Our team worked together in the lead up with fundraising and on the day we loved the challenges and clues! We can't wait til next time"
Penny, East Gosford
Your team can do this any way they choose! From morning teas, trivia nights, guessing competitions or just asking your friends to support you with donations. We have a list of great ideas that we can share with you but if you are after something quick and easy - we have organized some great prizes for our Rally Raffle so we can just provide you with the raffle books and you simply sell the tickets and bank the money into your team tally.
Teams can start fundraising as soon as they are registered and bank their funds before the big day.
Teams will arrive at Erina Fair at 8am where you will enjoy a BBQ breakfast in the Hive with your fellow Rally-ers. You will receive your team pack, and we will have a Rally briefing and then you will be on your way to your first check-point. Each check-point has a challenge for you to complete, once you complete the challenge – they will present you with your next clue to solve to find your next check-point. There are 10 check-points including the Start and Finish points at Erina Fair.
What if we get lost out there?
You can contact us at any point and we can set you back on track! Send an email or call Jaynie Moloney on jaynem@nswcc.org.au or phone 0420 244 122.
We envisage that the course will not take longer than 3 hours.
Do I need a full car to have a team?
Not at all, teams can have between 1 and 5 members per car.
Are there prizes for the winners?
This is where we need to be really clear. Rally for a Remedy is not a race, and safety is paramount. We need our Ralliers to take their time, enjoy the challenges and make their way safely around the course without speeding or rushing. For this reason, there is no prize for the first team back – but we do have some great prizes for: Best Dressed Team, Highest Fundraiser (team) and Best Selfie (on the day).
What happens at the finish line?
When you arrive back into the Hive, there will be entertainment and some fun games provided by Erina Fair and our friends at Star 1045. We will present prize winners once all of the teams have arrived.