Shave your hair
Shaving your head is a great way to show people that you're committed to creating a cancer free future. Plus, you'll save on shampoo!
You can auction off sections of your hair, let your highest sponsor decide what type of shave it will be (mohawk, lightning bolt, stripes?) or even let your sponsors wield the clippers.
And if you're not so hairy on top, you could also shave your beard or moustache.
Parand shaved her head to honour her friend Hossein, who she lost to cancer and raised $3,600.
A powerful way to raise awareness is by shaving your head. But if you're not ready to go the whole way, you can also get a new 'do', dye your hair, wax your legs or chop off your ponytail. Whatever you decide, it's a courageous act that will inspire your friends to support you.
Wax it off
No pain, no gain. Wax your legs, chest or commit to a full body wax, and livestream the action on social media - your friends will love seeing you cringe. How's that for a great incentive to donate?
Dye your hair
Dye your hair, beard or moustache and show everyone that you're committed to freeing the future from cancer. The crazier the colour, the better.
You could even auction off the right to choose the colour, or give that honour to the highest donor.
Brogan chopped off his man-bun and dyed his hair pink for his mum, who was diagnosed with breast cancer. He raised $3,000!
What you'll get...
We're here to support you every step of the way with ideas, support and advice.
You'll also get:

1. FREE Do It For Cancer host kit
We'll send you a kit to help you get started and ensure you have everything you need to fundraise.

2.
Fundraising page

When you sign up, you'll get your own fundraising page to tell your story, upload pictures and ask your friends for support.

3.
Personal support

The Do It For Cancer team is here to help. We can provide one-to-one support to guide you along the way.

Not sure what you want to do yet? Not a problem. Give one of our fundraising experts a call at 1300 65 65 85 or reach out via the Contact Us section.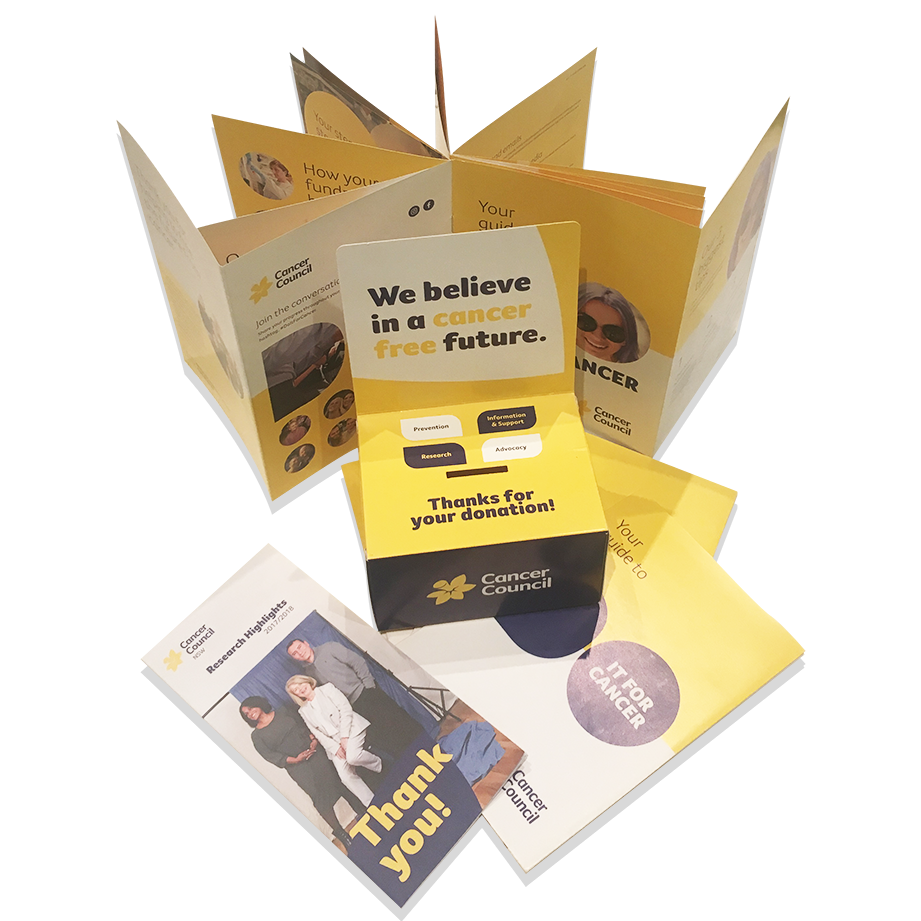 Sophie's Shave
After Sophie's grandfather passed away from lung cancer when she was 12, she made it her personal pledge to honour him.
She told us: "I have always thought about what it would be like if he was still around. Grandpa missed out on seeing me graduate from primary school, which made me really sad."
Sophie pledged to shave her hair "to find cures for those suffering so that other families can spend more time with the people they love."
Sophie asked her friends to sponsor her shave through her fundraising page, and she raised an incredible $5,000.