Free the future from women's cancers
Cancer Council works across every type of cancer, and your fundraiser will help make a difference to the almost 70 women diagnosed with cancer each day. Click the links below to find out more about women's cancers.
Hosting a Girls' Night In is easy
All you have to do is set a date, lock your girlfriends in for a catch up, and donate what you would've spent on a night out to Cancer Council.
Mother's Day with a difference.
Celebrate all the incredible women and mother figures in your life while making a difference. Host a simple brunch, make it fancy with a DIY spa day, or bring the family together for a movie night.
Host a Dinner Party
Invite a few friends over and serve them up a feast, in return for a donation. Or you could share the load and ask everyone to bring a plate of a certain cuisine.
Movie Night
Can't remember the last time you watched a classic? Sell tickets to a simple lounge room screening with your friends or go all out and turn it into a themed dress up night with appropriate food and decorations too. Think Casablanca with Moroccan fare and lots of cushions…
Games or Trivia night
Set up different tables or areas with a number of card or board games, or for different trivia teams, and get ready for a night of friendly rivalry. Charge everyone an entry fee or a "buy-in" for each game. Local businesses could also be convinced to donate some prizes.
Clothes Swap
What better way to update your wardrobe, and raise money for a good cause? Ask everyone to donate quality clothes they no longer want and put some price tags on them. You'll not only get your hands on your friend's coveted coat but raise funds for women's cancers too.
What you'll get...
We're here to support you every step of the way with ideas, support and advice.
You'll also get:

1. FREE Do It For Cancer host kit
We'll send you a kit to help you get started and ensure you have everything you need to fundraise.

2.
Fundraising page

When you sign up, you'll get your own fundraising page to tell your story, upload pictures and ask your friends for support.

3.
Personal support

The Do It For Cancer team is here to help. We can provide one-to-one support to guide you along the way.

Not sure what you want to do yet? Not a problem. Give one of our fundraising experts a call at 1300 65 65 85 or reach out via the Contact Us section.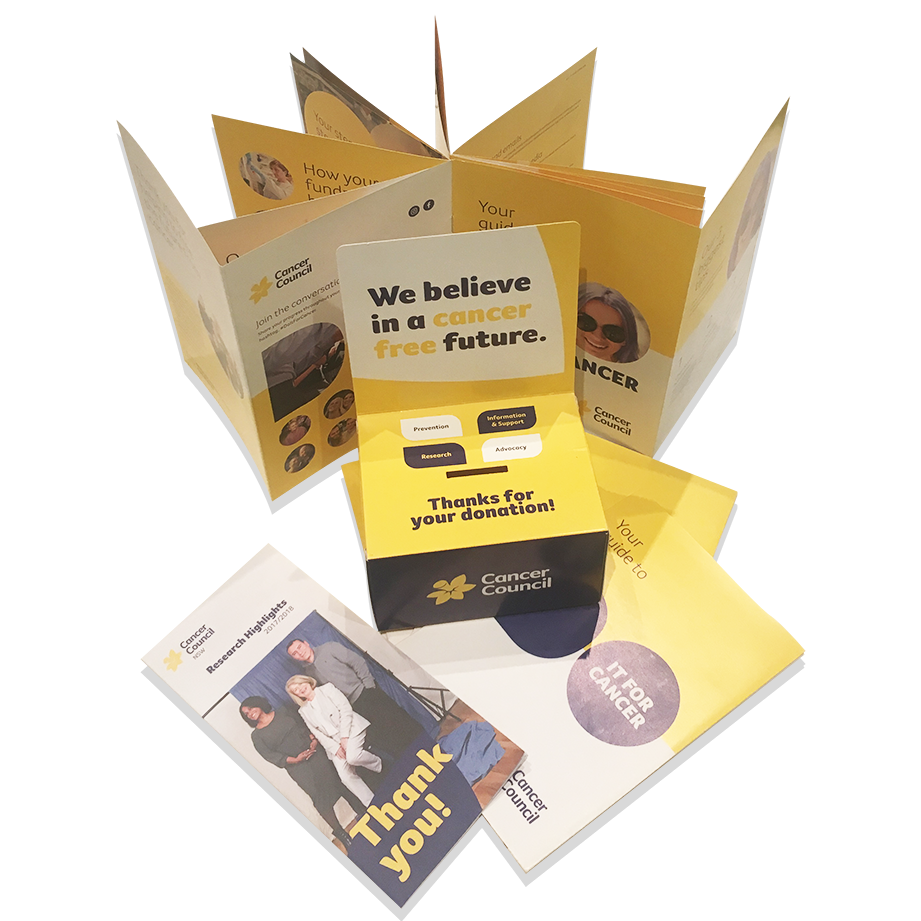 Meet Tenille
As a busy mum, she wanted a way to pause the busy-ness and have a beautiful time together with her besties.
She knew one cause united them: cancer. They had all been touched in some way by cancer, either themselves or someone they knew.
Tenille gathered some of her closest friends for a fun night in. They raised money for women's cancers while having one of those unforgettable nights together.
"Life is so busy. Girls' Night In is my way of getting my closest friends together to stop, connect, have a night 'off' and support a great cause."
"It's so much fun – and so easy! I simplified the fundraising by asking guests for a $30 entry fee, and then everything else just flowed! I can't wait to do it again this year."
Tenille and her friends raised more than $700 for women's cancer research and support.
Every day in Australia, 70 women are diagnosed with breast or gynaecological cancer
Money raised from your Girls' Night In will help fund world-class research into women's cancers, cancer prevention and advocacy programs, and support services to help those affected by women's cancers.
Can help us update GPs and other health professionals with the latest evidence about cancer prevention, screening and diagnosis.
Can help a cancer nurse on 13 11 20 give information and support to a woman throughout her cancer journey.
Can help provide accommodation for a woman who needs to travel and stay away from home to access treatment.
Can help fund research that will lead to clinical trials for new treatments.
Can cover some of the costs of recruiting women into research studies to help us understand the causes of cancer.
Catch Up, Raise Funds, Change Lives!