I'm doing it for cancer!
I'm challenging myself to shave my hair to support Cancer Council in their mission for a cancer free future.
At the end of October 2018 i will brave the shave,
Because 1 in 2 Australians will be diagnosed with cancer in their lifetime, more than 27,000 Queenslanders who will be diagnosed this year alone.I'm losing my locks to raise funds and show my support.
If I reach my goal of $2500, my dad will join me in loosing his locks to show his support for the families battling cancer.
Please sponsor me to support cancer research and provide vital services for Australians living with cancer.
Thank you for your generous donation. Together, we can beat cancer.
Thank you to my Supporters Birdie And Granna Steve Eliza Ellerby The Muirhead Family Mamma And Harry ???????? Narelle Daniels Franklin Constructions Jim & Jo Cowan The Macqueen Family William Dovers Des Cuffe Kerry Thomson Zara Wareham Jaysen, Jayda And Henry Thompson Jake & Janie Corner Nicole Morrison Barnes Family Pauline The Mckenzie's Ava Curtis Steph And Dj Ms Curties' Yr 9 Business Class Alice Maree And Rob Brown Jane Daniels Bo Morley Simon & Prue Lister Bela Guthrie Janie Coutts Rachel Reiser Sharyn Clark Georgie Gibson The Walsh's Claire Lawler Andy Georgi + Her Family Macey Fegan Roanna Trott Tom And Jack Clydesdale Molly Morrison Harriet Tully Matt Marden Kaylene Howard Lucy Wallace David And Leigh Alice Rogers Jennifer Mclaughlin Alison Oatway Lily Greenaway Louise Meehan Ally Weston Helen Daniels Holly&clancy Clemson Sarah Daff Danielle Bullion Mark Huebner Mcintosh Family Kat Finlay And Girls Melitta Firth Alex Borjesson Ed Dalton Andree Rice Georghiou Family! Lucy Harkin P Vd Catherine Sagin Maria Lowe Lizzie, Leevi & Isobel Molly O'hanlon Jayde Mccarthy Emily & Lucy Sullivan Alex Cashin Annabelle Peart Juliet Wynn The Philps Lily Alessandra Jen Mcgrath & Eve C Selena Black Sarah Cook Jeremy Parsons Karen Collins Fiona Woodard Lauren Barnfield Juliette Johnson Aurelia Byrne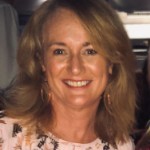 Mrs Warrick Lily Chapman Hannah Weatherley Sask Macmillan Kim Dowling Deb Milgate Renee Blackmore Georgia Perissinotto Ms Claire C Ellen Bowden The Gallagher's Jane Murtagh Kyra Theodorou Anonymous Sophie Young Meera Miller Lily Glennon