Do something pink to help free the future from cancer
You can host your pink event in October 2023 for Breast Cancer Awareness Month or anytime throughout the year!
Free the future from women's cancers
Cancer Council works across every type of cancer, and your fundraiser will help make a difference to the almost 70 women diagnosed with cancer each day. Click the links below to find out more about women's cancers.
Show the world how powerful pink can be.
Raise funds for women's cancers and feel the Power of Pink.
Host a pink event
Host a pink-themed party, morning tea, trivia night or another event to raise money for women's cancers.
Do you hold a regular barbecue, book club, bingo night or mother's group? Why not make the next one pink-themed? You could try charging a ticket price, bringing in pink food to sell, or getting your hands on prizes to raffle off.
Wear Pink
Encourage your guests or colleagues to wear pink and make a donation at your next get-together. Hold a best-dressed competition or make a rule that anyone who doesn't wear pink has to donate extra.
You could even see if people will sponsor you to wear nothing but pink for a whole week, or even a month!
Get active in pink
Support the cause by adding a pink twist to your next yoga class, workout group or sporting event.
Whether everyone wears a pink headband or wristband, or decks themselves out head-to-toe in pink, it's a great way to raise awareness and funds for those affected by women's cancers.
What you'll get...
We're here to support you every step of the way with ideas, support and advice.
You'll also get:

1. FREE Do It For Cancer host kit
We'll send you a kit to help you get started and ensure you have everything you need to fundraise.

2.
Fundraising page

When you sign up, you'll get your own fundraising page to tell your story, upload pictures and ask your friends for support.

3.
Personal support

The Do It For Cancer team is here to help. We can provide one-to-one support to guide you along the way.

Not sure what you want to do yet? Not a problem. Give one of our fundraising experts a call at 1300 65 65 85 or reach out via the Contact Us section.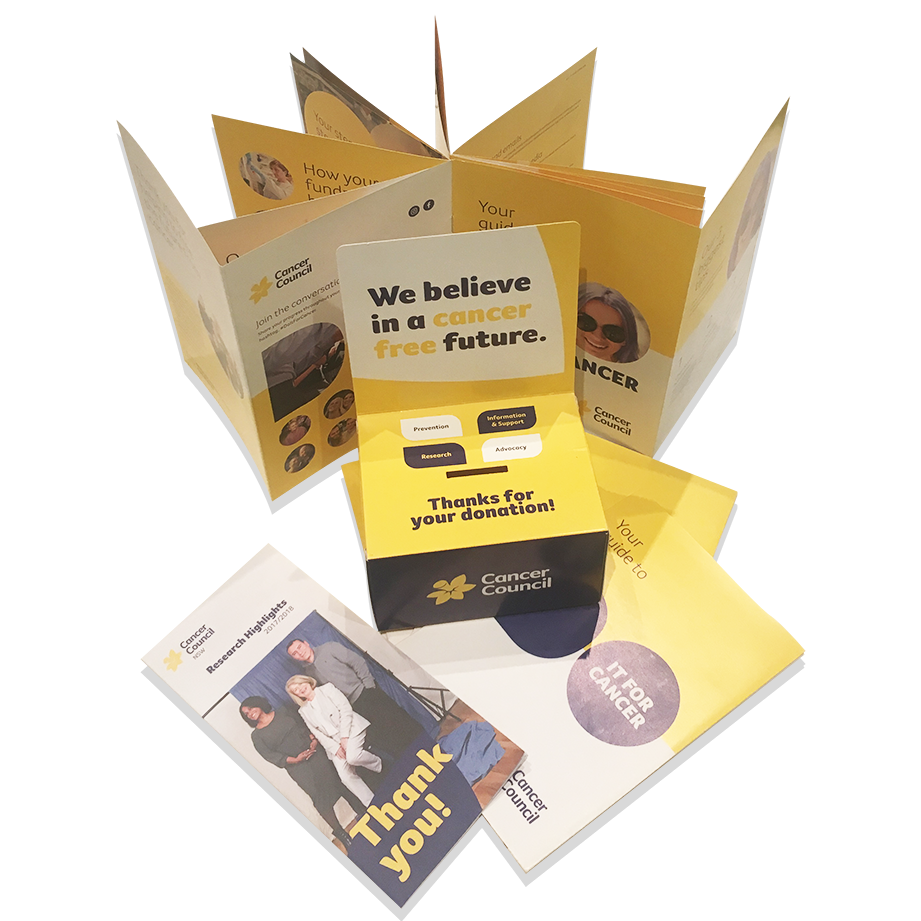 Dunbar Rovers paint the Reg pink
When 3 women close to Emma were diagnosed with cancers within 6 months of each other, she knew she had to do something to help. So she asked her football coach if she could run a pink bake sale and raffle on a tournament weekend at their home ground, Reg Bartley Oval, to raise money for women's cancers.
Over four weeks the pair planned, baked, printed and called around for favours and donations. A club member who worked for a major beverage brand donated all the soft drinks. A butcher donated all the meat for the barbecue. Junior players contributed baked goods. A church lent them a jumping castle, and local businesses piled in to donate raffle prizes. Even rival teams joined in with support and donations.
On the day of the tournament, teams were decked out with pink socks, pink shoelaces, pink head bands, and one team even wore an entirely pink kit in celebration of the event's motto: "Paint the Reg pink!"
In total, Dunbar Rovers' pink event smashed its $3,000 target and raised a huge $7,413 for women's cancer research and support.
Every day in Australia, 70 women are diagnosed with breast or gynaecological cancer
Money raised from your pink fundraiser will help fund world-class research into women's cancers, cancer prevention and advocacy programs, and support services to help those affected by women's cancers.
will help connect a woman with another woman who has gone through a similar cancer experience who can listen and share practical support.
can help a cancer nurse on 13 11 20 give information and support to a woman through her cancer diagnosis.
can help provide accommodation for a woman who needs to travel and stay away from home to access treatment.
can go towards supporting research into breast and gynaecological cancers.
can cover some of the costs of recruiting women in vital studies to understand the causes of cancer.
It's as simple as adding pink to your next get-together.