Get fit. Join a race. Do an ocean swim. Play your favourite sport. Set up your own sports day.
If you love to move, you can raise funds to free the future from cancer.

Sign up now for FREE to receive a host kit with everything you need.
Make up your own challenge
If you've ever wanted to motorbike around Australia, climb Kilimanjaro, sail the Pacific or walk from Perth to Sydney (it's been done), freeing the future from cancer is a great reason to do it.
The harder the feat, the bigger the donations you'll get.
Tell your story and share your fundraising page to get sponsored. And if your idea is really out there, speak to your local paper or radio station to drum up support.
Brock climbed a mountain to honour friends and family who have been affected by cancer and raised $2,700.
Join an organised race
Between walks, runs, swims, cycles and all the different athlons, there's no shortage of events to join. Simply pick the one you like.
Once you've entered, create a fundraising page here and send the link to your friends.
Ask to be sponsored for completing the event, or $5 for every km you conquer, or set a target time and ask for $5 for every minute you're early.
263 City2Surf runners raised $152,000.
Hold a sports day
Some of our most popular fundraisers are bowls days, golf days, football days and tennis tournaments. But don't let that limit you. Why not host a dog race, paintball tournament or rock climb?
You can turn it into a fundraiser by selling entry tickets, putting on a barbecue, charging for lunch or drinks, or sourcing prices from local businesses and selling them off. Get your local sporting club involved for maximum participation.
What you'll get...
We're here to support you every step of the way with ideas, support and advice.
You'll also get:

1. FREE Do It For Cancer host kit
We'll send you a kit to help you get started and ensure you have everything you need to fundraise.

2.
Fundraising page

When you sign up, you'll get your own fundraising page to tell your story, upload pictures and ask your friends for support.

3.
Personal support

The Do It For Cancer team is here to help. We can provide one-to-one support to guide you along the way.

Not sure what you want to do yet? Not a problem. Give one of our fundraising experts a call at 1300 65 65 85 or reach out via the Contact Us section.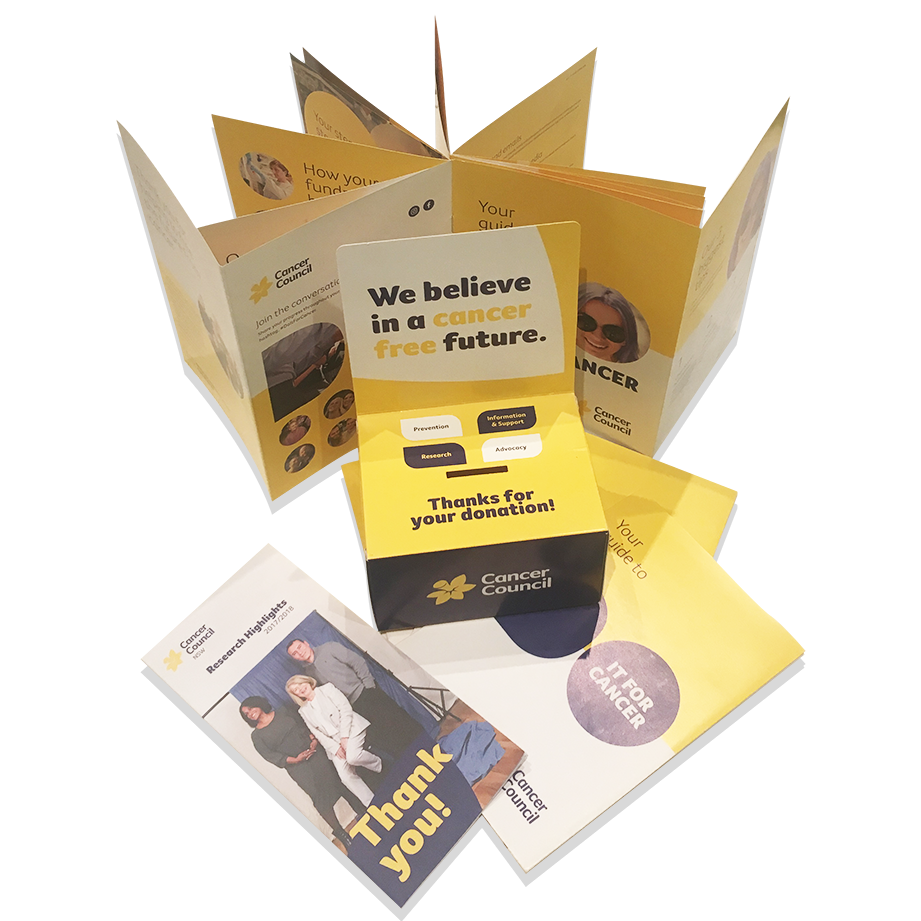 Butler Family Soccer Day
Meet the Butler family: 3 generations whose lives have been affected by cancer.
After losing their grandparents to cancer and having many cancer survivors in their family, the Butlers decided to take action.
They created a soccer team and challenged Woy Woy FC to a pre-season game at Austin Butler Memorial Oval, which is named after their grandfather.
"Not only was this an opportunity for the first and reserve grade teams to play a pre-season game, but it was also a fantastic way to raise money to help all those affected by cancer. We had a ball," they told us.
The Butler Family raised over $2,500!