I'm doing it for cancer!
I am shaving my dreadlocks after 17 years of growth. I still feel reluctant some days but I think I'm finally ready to let them go.
The reason I am making such event out of it because I want to raise as much money as possible for cancer research. I know that many families are affected by this horrible disease - and right now my mum is going through and putting up the fight of her life.
Please sponsor me to support cancer research and provide vital services for Australians living with cancer.
I really appreciate any support as, as this is something I am very passionate about.
I will be shaving it on the 16th June at a public event at Nambour RSL from 1pm. You're welcome to come along!
Thanks
Rohann!
Thank you to my Supporters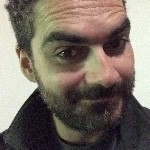 Rohann Balfour Anonymous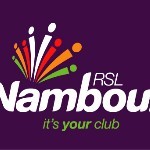 Nambour Rsl Aaron Proctor Kbd Boys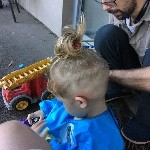 Ellie Nick Maahs Carl Richardson Ashleigh Richardson Tequila Mockingbird Luke, Lou And Cohen Chelcie And Jordan Dan Cullen Cuz & Rhee Trisha Quinn James Robertson Te Puni Michael Mcguire Jane And Claire @ Sista Sista Coolum Advertiser Ruby Pearse Nick Maahs Michelle Box John And Cassie Breit Dane & Angie Baddeley Troy Balfour Steve Broomfield Kbdesign Sam Richardson Maree & Ben Noonan Ramahn Box Gav Vanderkly Virginia Myers Maria Lennon Courtney Mcguirk Tanya Grut Maureen Broomfield Sinead Johns Bec Duffell Ash + Jaime Bawden Kylie Christie Austin Gourlay Greg Smith Stacey Crampton Anita Bouwman Aidan Clout Lisa Kell Heidi Gray Anthony Perry Anonymous Veronica And Andy Liam Elves Steve Mccormack Anne-maree Walsh Bernadette Gilmore Christine Downing Emma Broomfield Evan Woolway Michael Williams Big C Rob And Margie Wallace Kath Saunders Neil And Trish Thorogood Robyne Smith Bev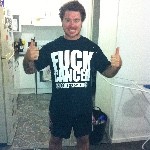 Cheyne Butcher Frances Johnstone Emma Broom Pete And Jacinta Kocek Janine Arche Julio Espin Renee Loccisano Sue & John Broomfield Claire Craven Brendan Cowley Tammy Hughes Joanna Jones Cherie Cullen Candice Daly Adrienne Lewsam Emily Wadham Emily Wadham Jim Smith Matthew Graham Kim Persson Michelle Box Candice Daly Charlie & Robyn Barter Tenille Smith Mandy Hursey Dani Mulrooney Anonymous Demi Riley Evan Woolway Aelish Healy Niki Ferguson Hayley Beard Rachel Kelly Dustin Wood Jessie Wells Annette Cowley Louise Hibbert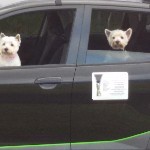 Catharina Winterton Dean Hall Allexis Trost Guns Julie Georgia Redfearn Linda Beard Trevor Burke Malika Burke Peter Chapman Kate Haffenden-carr Jeanette Stapleton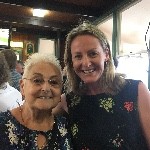 Jacqui Brock Clifford