If you have a birthday, wedding or anniversary coming up, ask for a gift that gives to a good cause.
Ask your friends to donate to Cancer Council instead of giving presents.
And don't forget to create a fundraising page where they can make the donation!
Give up your birthday gifts
Whether you love birthdays or would prefer to skip them, you can use them to help us create a future without cancer.
Ask your friends and family to donate what they would have spent on your birthday present, or suggest that they donate your age in dollars. Simply set up your fundraising page, send it around and your gifts will become a gift for others.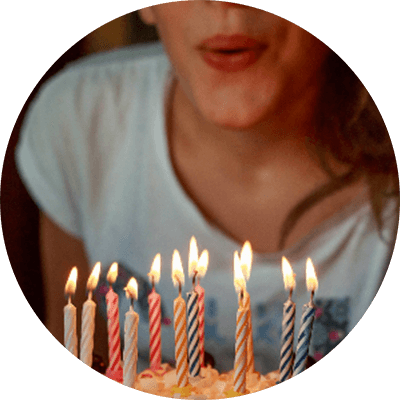 Give up your wedding, engagement or anniversary gifts
Rather than receive another toaster, get your loved ones to make a donation on your behalf in lieu of presents.
David and Alicia's birthday bash
After David survived Non-Hodgkin lymphoma, he and his wife Alicia decided to give up their 30th birthdays and hosted an 80s themed party.
"We thought that given what I'd been through, it was a great opportunity to raise some money for Cancer Council", David told us. "It's something that hits at the core of people and they're happy to help."
"We really didn't want or need presents. And I think if people are going to spend money, you may as well put it towards a worthwhile cause," Alicia added.
David and Alicia asked their guests to make a donation in lieu of giving presents and raised $8,735.