KRB GIRLS CUT CURLS
A large group of Kincoppal - Rose Bay Year 11 students have decided to support the millions of women and men who suffer from all kinds of cancer around the world by cutting off their ponytails and donating them to make wigs, as well as fundraising to support the incredible work that Cancer Council does to support those who have and are suffering.
This event will take place on Wednesday the 28th of November, and by then we aim to have raised $30,000 with the help of our incredible friends and family and the KRB community.
The incredibly brave girls that will be chopping their locks include:
Daisy Parmenter

Jacquelyn Reimer

Ashley Ghattas

Charlotte Nesbitt

Jessica Garnett

Annie Sweeney

Lucy Page

Georgia Downey

Iris Zhang

Senqi Wei

Angela Della-Franca

Eden Domingues

Lucia Cattana

Alice Graham

Alexandra Lee

Cyan swan

Mia Neagle

Emma Peers Tejero

Sofia Pizzinato

Zoe Davidson

Emma Gould

Charlotte Croft

Alexandra Smyth

Grace Findlay

Hannah Dunn

Emma Gould

Cyan Swan

Cassi Banks
Among others.
Thank you to our Sponsors Anonymous Kathie O'neil Ewington Family :) A And M Garnett Frances Ingham Victoria Taylor Lisa And Anthony Ghattas Cattana Family Anonymous Max Cattana Graham Family Emma & Barrie Nesbitt Cathy & Connie Marques Tom Cattana The Reimer's Daisy Parmenter Brendan Devlin Banks Family Robin, James, Tom & Will Todd Julie Cattana Ava Dale Bap Bap & Chubbie Rob And Camilla Cropper Charlotte O'neil Emily Brial Janine Zylstra Jane Autore Judith O'neil Louise Della Franca Maria Lopes Sal Edwarda Jan & Denis Cleary Teri & Chub Bell John Lydon Gareth Hansford Pizzinato Family Michael And Penny Lee Meeghan Bourne Cusack Family Garnett/goldman's Kate Roche Emma Peers Tejero Benita O'neil David Landa Swan Family Brad Dunn Andrew Cooley The Ridgewell Family Hunter And Ahi Mpa Rick Baumgartner Oli Masters Roland & Samantha Pizzinato Maria Del Vecchio Emily Morgan Will Dimoff Christiane & Karl Anonymous Rylee Page Ava Carmont Anonymous Jade Garnett Daryl Alexander Kirsty And Claudia Helen & Stephen Ferguson
Simon & Brooke Pizzinato Frances Egan-richards Michael Tate Will Hardman Rosie Cartwright Paula Oliveira Patrick O'neil Val Titov J,i,d,s Taylor Jeremy Dixson Anonymous Brian O'sullivan Findlay Family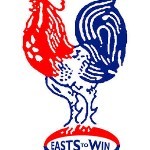 Paul Tate Maria Toaza Stuart And Alison Green Sandra Cura-domingues Jane Stanham Peter Wotherspoon Megan Carmont Melinda Holt Patricia Mansell Mark Mcpherson Ian Cusack Berta Dias Leanne Zagninski Stephen Cusack Jessica Della-franca Janette Lemonjian Anonymous Nathaniel Masters And Tabitha Bell Anonymous Kate Cooley Anonymous Matthew And Rashelle Dunn Anna Nicklin Matty G Lisa Gould Michele Mcneil Maddy Kan Roy Swan Ann Swan Gabrielle Gleeson Teriza Mir Aunty Sue And Uncle Adam Cathy O'neil-shaw Ben And Tilly Philps The Watters Family Lucy Jones Lurdes Lameiro Maria Parmenter Kristin Sweeney Kate Smith Sandra Abdallah Jo Henderson Paul Webster Carl Jepson Charlotte Lennox Will Graham Anonymous Dyster Family Sara Landa-wrublewski Jane Grusovin Jane Grusovin Brett Grehan Anthony Newhouse Sheridan Kerr Anonymous Anonymous Anonymous Melissa Hourigan Lewis Timothy Phillip Dows Germane Family Claire Molyneux Clinton Gould Claire O'brien Pete M Yvette O'sullivan Margaret Nolan Peter Della-franca The Definition Of Perfection Cristina Coelho Elliot Della Fuego Karen Hill Tara Horgan Abigail & Mike Sidgreaves Anonymous Jess O'neil-shaw Anna John The Malone's