I'm doing it for cancer!
In 2019, Ashton Roskill and Giles Cooper will be competing in the Peking to Paris Endurance Rally in Ashton's 1954 Austin Healey 100/4. The event starts in China on the 2nd June, and will end in Paris 36 days later, on the 7th July, 2019. Follow our preparation on https://austin-healeypekingtoparis2019.blogspot.com.au/

Between now and June 2019, we will be preparing the car and raising money to support both our chosen charities and the event.

We are hosting this Cancer Councii site to help make a real difference to the lives of many individuals, families and communities affected by cancer every day - 1 in every two Australians will be diagnosed with cancer in their lifetime.  Please help us support the amazing work of Cancer Research by donating to our event. You can also share our page with your friends and family. Thanks in advance for your kind support!  You can help reduce this statistic by sponsoring me, because every dollar raised does make a big difference.
Click sponsor me to make a donation to my thing, your support is appreciated.
Thank you to my Supporters John & Di Skidmore Susan Roskill Nick Tompson
Austin Healey Club Qld Sebastien Mock Kuksov Vladimir Debra Matherly Syd Reinhardt
Tammie&warren Hotz Mary And Arvid Sward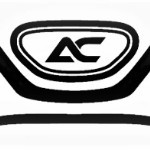 Adam - Automotive Craftsmen Peter Slater Bronwyn Sorell Geraldine Conabere Graham & Blanche Palmer Diana & Tim Howard Charles Hatcher Ash Grebee Matt Vesperman Alexander Park Hardie Johnson Ian And Anne Dawson Margaret Sarah Shook