Two of the biggest challenges I've ever had to face in one picture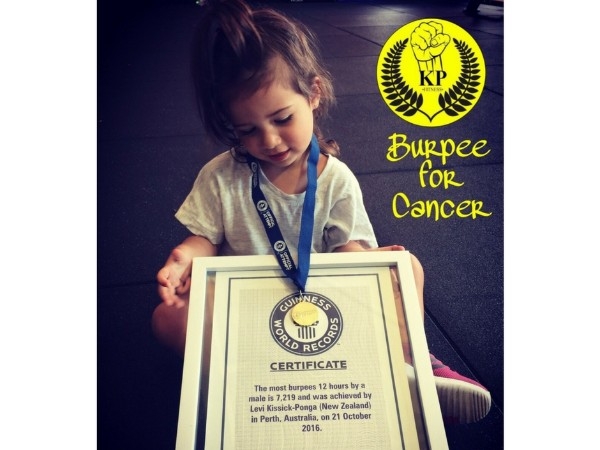 1. Becoming a father to this beautiful little hurricane and
2. Completing 7219 Burpees over the course of 12 hours
I set out on this Burpee for Cancer mission 2 years ago in memory of my family members who lost their fight with cancer, this one is for you family.
Burpees for Cancer
The worse thing in the world is watching someone you love suffer in pain when there is nothing you can do to stop it. With Cancer your either one of two things, a victim or a survivor, some are lucky enough to tell their story, others are unseen unheard but always near.
I started my Cancer fundraising campaigns as a tribute for loved ones who have suffered from cancer. On October 21st 2016, I raised over $8,000 attempting a Guiness World Record for most burpee's in a 12 hour period. This year, I'm helping host Burpees for Cancer, where anyone can join us by committing to do one burpee for every dollar we raise for Cancer Council WA.
To contribute towards this charity please join our team or simply donate on my fundraiser page. Now, I know this is a massive challenge and task, but keep in mind this is nothing compared to what a Cancer sufferer has to deal with day to day.
Please help my cause to support the fighters, admire the survivors and honor those taken from us, every donation would be hugely appreciated no matter how big or small.
Thank you to my Supporters Anonymous Tane Manga Levi Kissick-ponga Kevin O'leary Regan Gee Sam Hughes Clifford & Maria Salmon Fitness Institute Karen King Eve & Jorgie Sam Hughes Rhonda Timms Cole Unasa Kaye Forster Kaye Forster Jodie Scott Tahla Faataumaua Adam Roy Meghan Manuzic Pamela Munoz Cole Unasa Jessica Day Tania Winwood David Gaitskell Kaye Forster Anonymous Danielle Moore Jim Mccullagh From The Armadale Dental Centre Brendon And Sirin Jose Austin Lingard Blackman Family Laura C Jenny Davis Daveena Burke Angelo Tsakalos Angie Passeretto Debbie Harley Amy Brocklehurst Michael Hewitson Lisa Finch Delaney Brocket Maria Panaia Sarah Dudley Naomi Merenda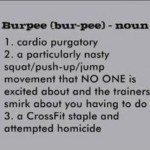 Renae Warne Mark Gaskin Cort Clark That's What She Said Clothing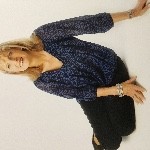 Denise Cunningham Bronwen Williams Stacey Hendriks Mia D'annunzio Jess Delaney Anonymous Robyn Galbraith Dionne Thompson
Terelli Whaanga Britt Hewitt Caren Dorman Lisa Phelan Tyran Davis Tayla Mcgregor Rita Olney Jase & Nicky Jeremy Wallace Tye Saus Anonymous