9 Tasmanians will be diagnosed with cancer today.
150 Australians will die from cancer today.

1 in 2 Australians will be diagnosed with cancer in their lifetime.
Do I have your attention yet?
Cancer is unfair, unforgiving, and non-discriminatory. If you are not affected by it yourself, or do not know someone who is affected by it, then consider yourself one of the odd-ones-out!
Whilst some cancers are more common than others, and whilst personally I have been affected by specific cancers in members of my family, my goal is to improve the fighting chances and living conditions of ALL Tasmanians, with ANY cancer. This is because I know every story is individual, every story is inspiring, and every story needs to be understood.
That is why, from January to June 2022, I will be undertaking perhaps the most difficult existing endurance hiking challenge there is in Tasmania, and likely Australia, to raise funds for Cancer Council Tasmania.
It is called the "Abel Challenge".

Tasmania's landscape is like no other. Most know it by two words - 'wild' and 'green'. It is extremely mountainous, and contains some of the most remote wilderness destinations you could imagine.
Within Tasmania, there is a set of mountains titled the "Abels". An Abel is a mountain that meets two simple criteria - it is over 1,100m high, and is separated from other mountains by at least a 150m drop on all sides of its summit. This makes an Abel a prominent and challenging peak to climb.
158 mountains classify.
The fastest completion ever recorded of someone summiting all the Abels currently stands at two and a half years.
My goal is to summit them all in 158 days.
And in the process, I hope that with your help, I can raise my fundraising target for Cancer Council Tasmania, so that I can assist them in continuing their amazing work in the research, education and support they provide surrounding all cancers.
$158,000.
Welcome, and please, join my journey.
Follow on Instagram:
@tassie.taylor
#158challenge
www.158challenge.com
Thank you to my Supporters Roll Cycles Tasmanian Hand Sanitiser Pete Tim Warren S. Group Anonymous Peter Moore
Burgh Cycling Plus Architecture Team Chris Wright Anonymous Marty & Marta Denham
Petra H Anonymous Aled Vince
Du Cane Brewing Sandy Matt Nigel And Helen E. Mcdonald Carl Mason Anonymous Complete Grounds & Garden Maintenance Pty Ltd
Myriad Research James And Stephen Anonymous Rotaract Club Of Central Coast John Hyland Tim Anonymous Lions Club Of George Town Mitch And Katie Joe Mclachlan Crawf Amelia H Martin Lynn Anonymous Julia Noye Sandra Taglieri Josh And Triin
Emma And Thomas Juliette Taylor Anonymous Jason Timothy Bailey Stuart Bowling Emily Gardner Shay Stearnes Debbie Virth Belinda Freeman Harbour Financial Planning Team David Goodman 4 In 1 Home Services Aaron Murray Vincent Butler Steve & Veronica Hosking Tim, Amy, Cooper Ross Williams Anonymous Kerry Turnbull Anonymous Anonymous Guyro Lorene Smith Timothy Jacobs Anonymous Anonymous Andrew Stergiotis Anonymous Peter Dickerson Maddie And Gareth Alan Champion Damien C Viney Ryan Gates Rhia Macgregor Joe Roach John Corbett Rona Dss-dpac Morning Tea (scott & Friends) Kerryn Newton Thelma And Wade Nation Anonymous Jarrod Doyle Andrea Morriss Anonymous Kieran Reynolds Shayne And Fi Greg Anderson Leiemma Canty Barbara R Holland Jill Butler Scott Stark Robert Greenwood
Alan Blakers Deborah Bender The Reid Family Max Butler Tracey & Tim Suze & Jack Libby Orrock Michael Fildes Jan And Paul Stephen Griffin Sheldon Carr James And Mel Burbury Martin Hill Jo Wood Anonymous Andrew & Julie Mackenzie Sarah De Jonge Wayne Taylor Dianne Wyatt Adrien, Ems & Lil' Mael Emma Shepperd Kaitlin Gates Julie Condon Gabman Craig Taylor Jo Maddock Donna Terry Fin Fagan Meredith Hepburn Michelle Cox Emma S Anna Cotton
Timfromtasmania Alexa Godber
Janine Sandford Victor Stojcevski Lewi Taylor Danni
Tony J Leanne And Zane Smith Mel Stearnes
Deni Cupit Dion Lester
Vic May Katie Katos Emily O Olivia Auckland Tom Woolley Christie Hagger Henriette Doeland Alex Tucker Tas Trails
Ashley Cooper Shawn & Rochelle Toghill Anonymous Morning Tea Crew Anonymous Peter Dane Anonymous Ben Young Rod Mckenzie Julie Morrison Anonymous Kathryn Ragless And Lew May Cassandra Leigh Beaui Harrison Tadd Matthew Barry Ewan Prue Hyland Katherine Street Anna Oakley Jill Bannon Jill And Rod Franks Jennifer Boocock Brian Glenys Byrne Kevin Matthews Lee Cody Lyle Goodsell Anonymous Rowan Matthewson Jan Gurr Mark Freeman Phat Fish Jan Wilson Anonymous Sam F Oli Ims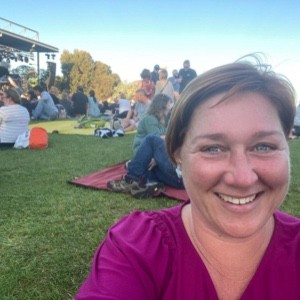 Shanelle Alice Agnew Amy Correy Phoebe L Anthony Liberto Tana Mcmullen
Dietmar Anonymous Anonymous Dan Louie Harris Harald Josh, Imogen, Claudia, Tracey And Rohan Probert Anonymous Gill Hunt Anonymous Jono Fogarty Sandy Verrier Jessie Medwin Sinead Phillips Fee Ringrose Mike Angove Jane Taylor Brad Conway Either Larke-ewings Callum Waters Gabriella Gordon Anonymous Angela Marja Mooy Anonymous Wendy Noye Margot Tugwell Anonymous Iz & Al Isobel D Anonymous Courtney Muggeridge Tanya Mooney Anonymous Will
Steven Johnson Carolyn Mckinley Ali Mackay Bush Treks Anonymous Catherine Greenwood Anonymous Andre Jaimie Cleeland Anonymous Jess Hansson Drew Redpath Robin Williams Kaine Arkley Rebecca Djokic's Fiona Kerslake Anonymous Carol Gadd Marea Fox Christine Gibson Daniel Parkhurst Kay Suter Jacki Stadler Andrew Bulloch Anonymous Anne Breadmore Anonymous Matt John Mcmullen Suzy Kidd Toni Popowski Paul Cox Lucy Madebwe Anonymous Nancy Park Pamela Atkinson Georgia Norsworthy Ivy D'auton Emily Burr Anne Gillespie Rose Jason&leah Cleary Anonymous Holly Hilary Semmens Mrs Jeanette M Jackson Matt Davis Ali De Winter Tarn Hingston Anonymous Will Martin Michelle Morley Og Ben Locke Dee Blackwell Jason G Nikka Kate Harris Ben Wells Anonymous Christine Corbett Green Family Susie Parsons Will Robertson Anonymous Karen Mcmanus Elizabeth Mclean Nick Monk Terese Smith Kirsty Palmer Oliver Hartigan
Evans Family Thom Port Maggy Hunter Stephanie Brown Justin Giles-clark Molly G Craig Grant Anonymous Tracey Orr (xing) Katherine Cyn And Matt Street Aaron Parker Mary Burk Anonymous Helen Cole Anonymous Will Robertson Nola Parsons Steven Johnson
Anne Wilson J & M Fox Meredith Hepburn Diane Henley Craig Grant Viivi Justin Giles-clark Milika Houston Elisabeth Buchanan Jess F Anonymous Louis Kingston Susie Parsons Fengjing Xu Abby Fiona And John Smith Andrea And Rod Bates Melita Moore Basil Van Riet Erin And Dave From Launceston Chris Crawford Ben Rose Gregory Eade
Peter & Mary Dane Sebastian King Alan Gimson Alison Miller Leon & Gail Blacky Catriona Mcleod Anonymous Gabrielle Balon Anne Gillespie Brigitte De Villiers Dee Blackwell Steven Flude Estelle Lee And Paul Callum Youlo Nick Morgan Eilidh Laws Anonymous Jo & Sean Williams Anonymous Anonymous Fabian Stockwin Natasha Harney Mandy Andrew Doran
Ivy D'auton Anonymous Jude Franks Carolyn Farrar Greg Fox Milly Barden Anonymous Anonymous Danni Joanne Young Mick & Kate Tabone Jayne Mcpherson Steven Johnson Anonymous Susan Mcgough
Kevin T Morning Tea Crew Dave Carswell Linda Fyfe Kt Fro Ali Blackwell Ben Trainor Donn Anonymous Maree G Claire Hall Heidi Horton Reuben West Jodie Nichols Anonymous Kylee Terry Anonymous Andrew Lemm Kate David Reeve Anonymous Tarsh Richards Tanya Cables Phoebe Roberts Alex Lawson Sophie Shackcloth Anonymous Matthew Barwick Karen Richards Jonathan Horne Rebecca Mckenna Haydyn Bevis Ella Smith Anonymous Daniel Murray Benton Jim And Annie Bailey Jill Griggs Wendy Obrien Andrew Walker Carol Kelly Anonymous Kerrie Lamont Meredith Hepburn Anonymous Tom Simpson Jasper Lowenstein Carolyn Murphy Adam Johnson Anonymous Hayden Steele Smurphette Donal Irishman Linehan Samantha Fox Louise Hollands
Glenn Giffard Tony And Julie Fox Anders Gale Diane Spurr John Counsell Yeutha May Charlotte Robinson Justin Thurley Jazgier Family Jessie Meredith Hepburn Hayden And Nicole Fox Jimmy Cordwell Jennifer Summers Kyla Mckenzie Adam Johnson Kevin Mathewson Camilla Jones Roger Sweet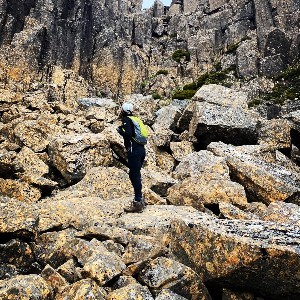 Mel Denny Fleming Timmy Harmsen Basil Sophie Rachel Cleary Ben S Vanessa Abigail Davies Anonymous Anonymous Anonymous Anonymous Michelle Podger Rachel Walsh Lisa Rainbow Ryan Summers Amy Laird Anonymous Anonymous Sophia H