Leo & Evelyn update
Hello!
It's been a while since I've updated you on my fundraising progress!
This year, I've expanded my range of crocheted goodies to include the sweetest little newborn crowns, perfect for birth announcement or newborn photography.
A very special request from a beautiful customer and fellow mum in small biz, this golden newborn crown was a true pleasure to make.
I'll soon be updated this season's donations and am excited to soon be reaching my target of $1000 raised for Cancer Council.
Thank you for continuing to support my love of crochet and fundraising journey.
Rachel x
Easter 2019 fundraising
Happy Easter 2019!
It's been some time since I've posted here on my Do It For Cancer fundraiser page so here I am to update you on my crochet journey.
Since commencing my #crochetforacause fundraising over Easter 2018, I've expanded to a small business called "Leo & Evelyn", named after my two little loves. I'm grateful for a steady flow of orders coming in and the donations I'm able to make from these super cute little crochet items.
15% of each sale is donated to my fundraising page which has now hit $535! AMAZING! Thank you so much for supporting my hobby and in turn supporting cancer research.
This Easter, I was able to donate $150 from a limited release of Easter bunny bonnets and regular bonnet sales.
My tech savvy partner is currently building me a "Leo & Evelyn" website! I'm now on a short hiatus in order to work on new products and designs.

I'll be re-opening orders and launching my website in May!

Stay tuned for new designs :)
Rachel x
Photo by @osckys_adventures
Leo & Evelyn Designs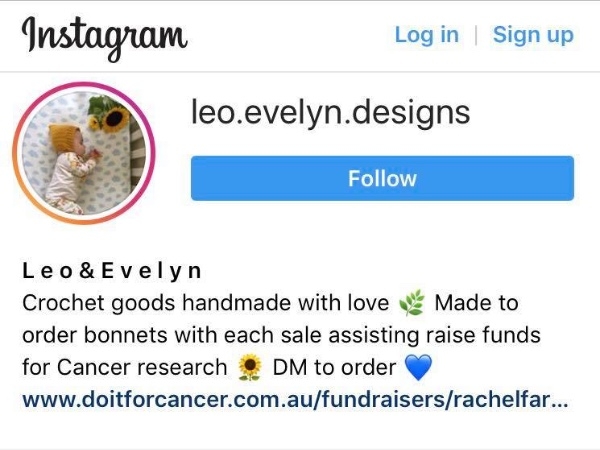 Since beginning my Easter bunny bonnet fundraiser earlier in the year, I've expanded my hobby to a small Instagram business. With the assistance of my darling bonnet tester baby Leo, I've worked on new patterns, learnt new stitches and continued fundraising for Do It For Cancer.
The Cancer Council is the charity closest to my heart. In 2010, my grandmother lost her battle with the dreaded cancer. Her life was so cruelly cut short. My grandmother is rarely far from my thoughts and every single day I think of her and how she was robbed from meeting my son, watching him grow and enjoying this wondeful next stage of life as her granddaughters became mothers. I know she would have loved and adored him and she deserved to be here.
That is why it is my mission to support the Cancer Council in anyway I can, big or small, so other families can be together, to love, to laugh, to grow old together as they should.
Please check out my Instagram page to view some super cute littles ones in their bonnets and perhaps order a bonnet for someone sweet in your life.
Thank you to all those who have ordered and supported the Cancer Council in working towards a cancer free world.
Rachel
x
You can find me at:

http://www.instagram.com/leo.evelyn.designs
@leo.evelyn.designs
Evelyn's Easter Bonnet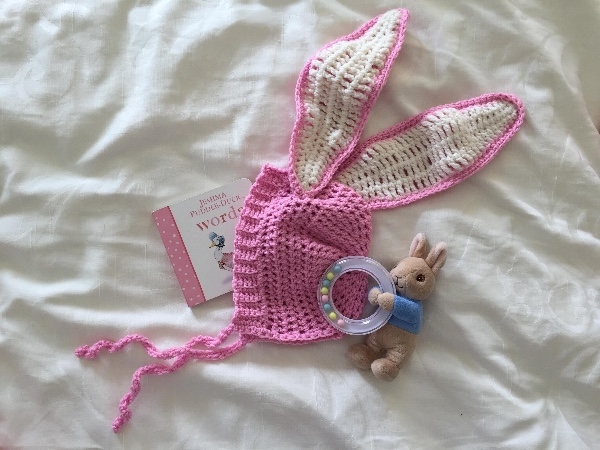 My darling niece Evelyn also sported a Bunny Easter Bonnet for Easter.
Believe it or not, this last minute bonnet was completed in just one evening and a couple of early morning hours on Easter Sunday.
Thank you to my sister, Bonnie, for donating $10.40 to the Cancer Council for Evelyn's Easter bonnet.
Both our babies looked beautiful in their matching bunny ensemble.
Thank you, Bonnie & Evelyn xx
Crochet & cupcakes!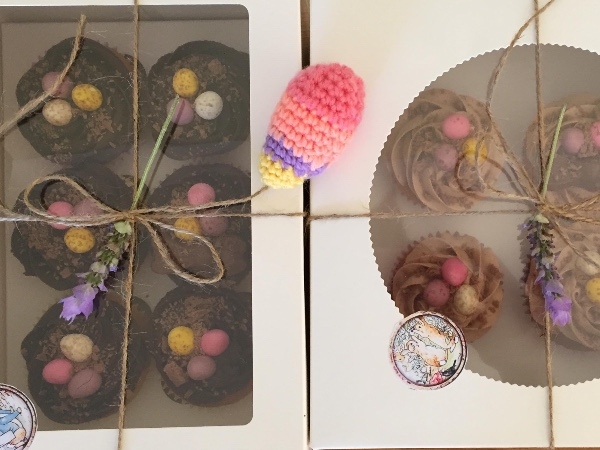 Here they are! Easter cupcakes and my first attempt at a stuffed crochet Easter Egg!
If you stumble upon this page and would like a Bonnet (bunny or pixie) or a dozen cupcakes (if you're local to Wollongong!), please contact me and I will happily create you a winter bonnet for a donation to this fundraiser!
Happy Easter everyone, and thank you once again for helping raise $189.58!
Love, Rachel & Leo :) x
Happy Easter from love bug Leo!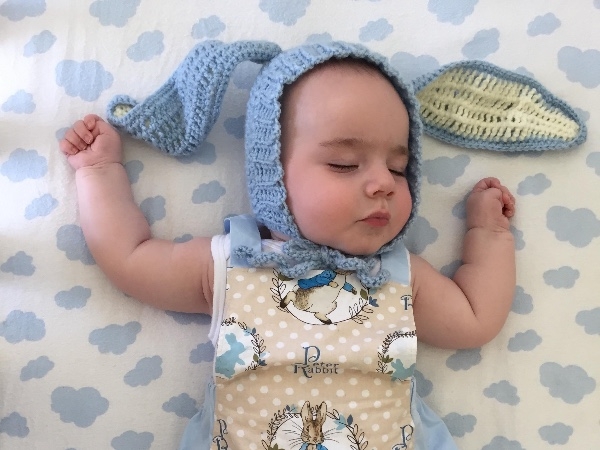 Happy Easter to all our supporters, friends and family!
We are beyond thrilled to have raised a huge $189.58 for the Cancer Council! My target at the beginning of March was to raise $100, which I honestly thought may be a challenge to reach. To almost double this is amazing!
I have had such a wonderful time crocheting bonnets and baking cupcakes fro friends and even those I've never met! Your support is appreciated beyond words.
We hope that in the future our babies will not know a world affected by Cancer. We have expierenced the loss, pain and struggle of family members battling Cancer and it is our biggest hope that one day soon we can all live free from this dreaded diagnoses.
We are so grateful to all those who recognise the great work in research and patient support the Cancer Council does. It is also humbling to see my homemade items so well loved by others.
Happy Easter to all!
With love from Rachel and Leo :) xx
Aleksander's Pixie Bonnet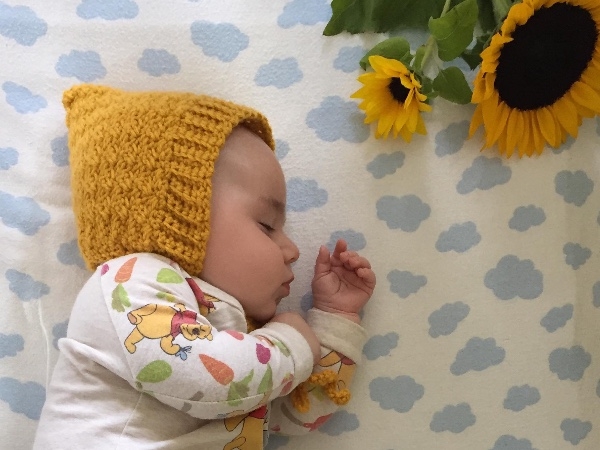 Aleksander's mum Monique bid on this Elliot Pixie Bonnet and it will soon be on it's way to the Gold Coast!
Monique generously donated $20 for this bonnet which was $5 more than her winning bid!
While Aleksander's little blue bonnet is still in the works, I'd like to thank Monique for supporting this fundraiser and will update this post with a completed picture when it's complete.
Leo and I both hope Aleksander enjoys his Pixie bonnet and the weather on the Gold Coast cools down enough to get some good Winter use!
Happy 1st Easter, Aleksander! :)
Ash & Isla's cupcakes!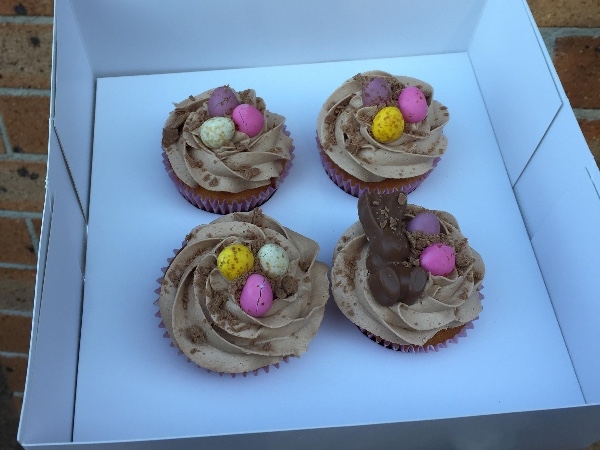 Ashleigh and I met through our Mother's group and it's been such a pleasure getting to know her, the other new mum's and of course watching our babies grow.
Little Isla is the sweetest baby girl with fluffiest strawberry blonde locks! Her mummy was so generous to donate $26 without asking for a single thing n return! Although Ash said she didn't need the cupcakes (hello Easter over indulgence!), how could I not drop off a cheeky 4 pack of Easter sweets? This box contains 4 vanilla bean cupcakes choc ganache buttercream and Cadbury nest eggs.
I did attempt to make some little stuffed crocher Easter eggs for Isla but ler's just say my crochet skills have some limitations!
Happy 1st Easter baby Isla! Leo & I hope your mummy enjos these little treats! :) xx
Kellie & Flossy's Easter Cupcakes!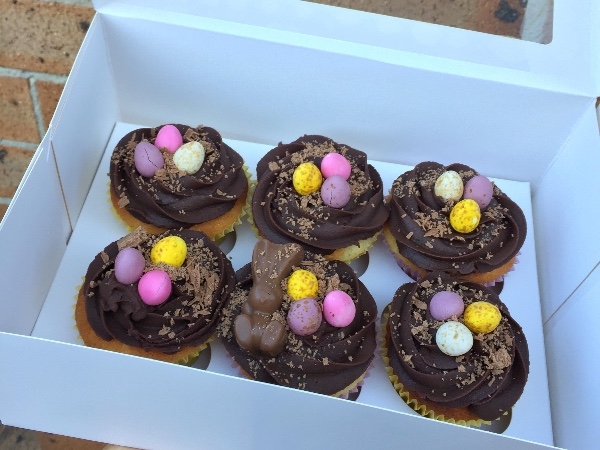 My dear friend Kellie has been a great supporter of this fundraiser.
Baking little Easter cupcakes has become a favourite in our house and when I put out the call to see if there were any takers, Kellie was the first to snap up this 6 pack. Thank you for your generous donation of $26!
I hope Kelle and her partner enjoy these decadent vanilla bean cupcakes top with chocolate ganache and the cutest little eggs.
Happy 1st Easter to beautiful baby girl, Flossy.
Leo and I love our baby play dates and we look forward to hearing all about this special "first" in Flossy's life: Easter!
Love, Rachel and Leo :) xx
Mahli's Easter Bonnet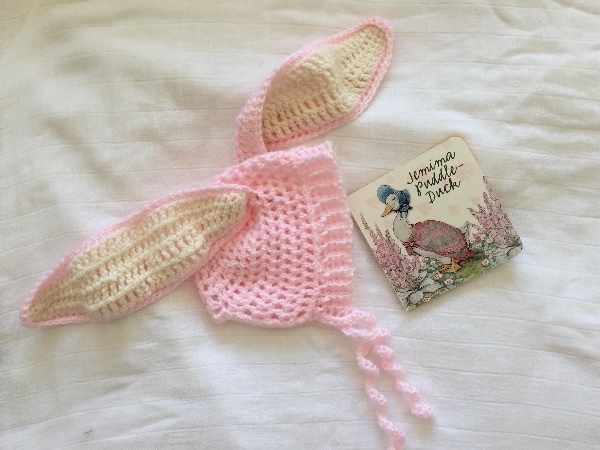 Pastel pink! This bonnet came up a beauty and has headed to the lovely Mahli in North Queensland.
Mahli's mum, Jessie, orgaised an online mum's group that has been a wealth of support and hilarity since joining mid last year.
Jessie chose this sweet rose pink Easter bonnet to celebrate her daughter's first Easter. This bonnet is an upgrade from the original shell bonnet Jessie won in the online auction. Thank you for allowing this fundraising auction to take place on the mum's support group page.
I can't wait to see a picture of beautiful baby Mahli wearing this bonnet (if the weather cools down for Easter up North!)
Thank you, Jessie :)
Leo L's Easter Bonnet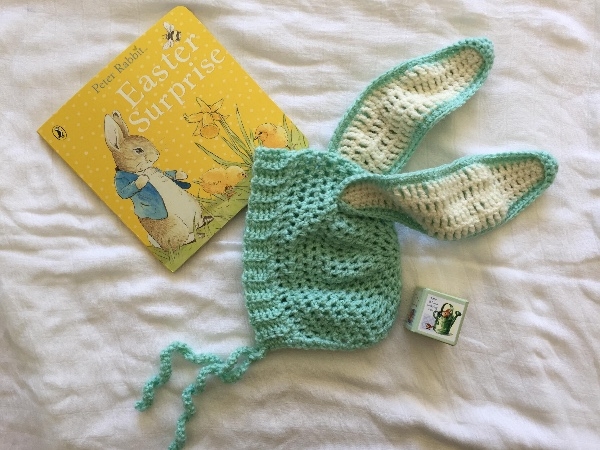 This Easter bonnet was won by Giovanna who was the lucky (and generous!) winner of my online auction.
I hadn't pictured a bunny bonnet in mint green but I am so glad Giovana chose this lovely colour and am looking forward to seeing pictures of her lovely son, Leo celebrating his first Easter all the way over in Western Australia.
Thank you, Giovanna for your kind donation of $38 to the Cancer Council.
From one Leo Mummy to another, I hope this year's Easter celebration is the best yet and this touch of handmade adds to this very special 'first' in your baby's life!
Thank you, Giovanna :)
Tully's Easter Bonnet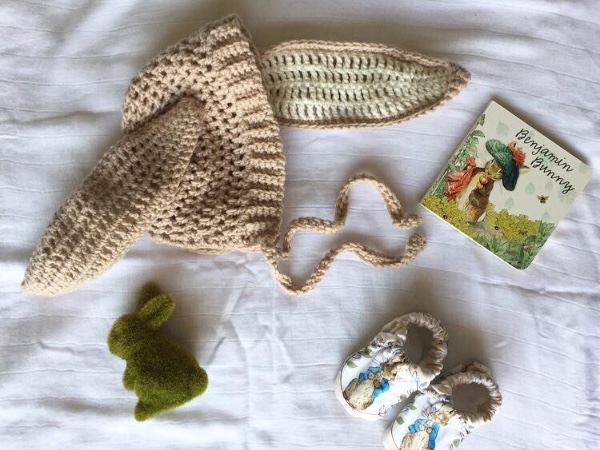 Thank you to Tully's lovely mother, Jodie, for supporting my fundraising and donating to the Cancer Council to win this taupe Easter bonnet!
Jodie generously donated $38 for this bonnet which was a pleasure to make!
Jodie and I met through antenatal classes during our pregnancies so it was such a treat to make this bonnet for a wonderful friend.
I can't wait to see beautiful Tully in this bonnet when he celebrates his first Easter.
Thank you, Jodie! :)
Easter Bonnet Auction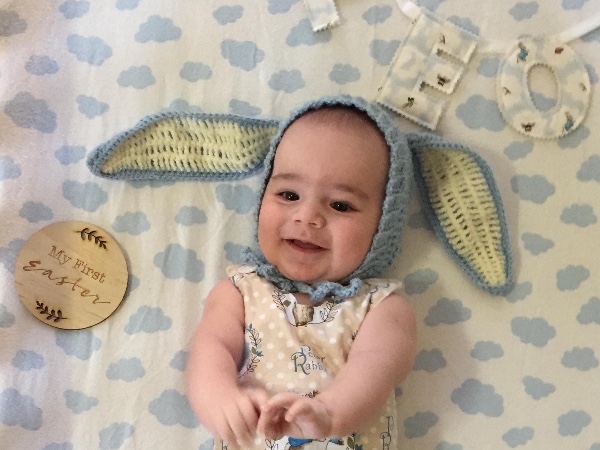 One hobby that I've enjoyed practicing and growing in since having my baby in September has been crochet.
My mum and grandma have always been keen crocheters and are both very talented. In fact, I think every baby in our extended family must have one of my mum's crocheted blankets!
With Easter coming up I've been seeing some truly beautiful crochet bunny eat bonnets being sold on all over Instagram and I thought I might just be able to make Leo his own little bonnet. And low and behold, it really wasn't as hard as I expected!
With the support of a Facebook mum's group for babies born in the latter half of 2017, I auctioned off three different bonnet designs especially for Easter.
I was able to sell four bonnets which should see me reach my $100 target!
I'll be making these bonnets over the weekend and will post them up as they're finished :)



Mum's group support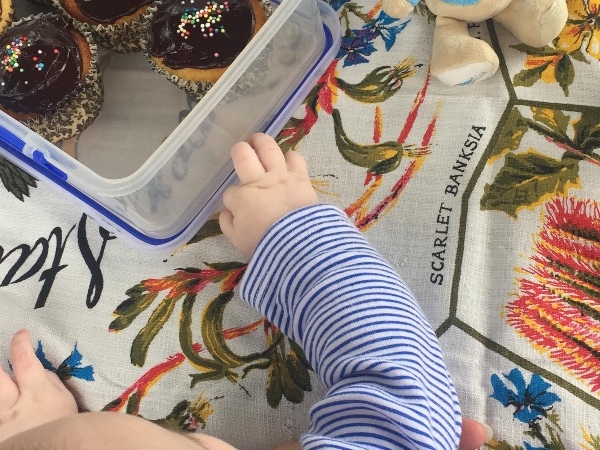 Thank you to my Mother's group for not only their emotional support and friendship but also supporting this fundraiser.
This morning's cupcakes went down a treat over coffee and we raised $19.50 towards the target!
Thank you, ladies! :)
I'm doing it for cancer!
This month I'll be baking cupcakes and auctioning crocheted bonnets to support Cancer Council in their mission for a cancer-free future.
As a new mum, it is my hope that my son will grow up in a world that is cancer free and he may never know the pain of losing a loved one to cancer, or himself be effected.
Because 1 in 2 Australians will be diagnosed with cancer in their lifetime, I'm donating all proceeds to show my support.  
Please sponsor me to support cancer research and provide vital services for Australians living with cancer.
Thank you for your generous donation. Together, we can beat cancer.
Thank you to my Supporters
Leo & Evelyn
Leo & Evelyn

Leo & Evelyn Leo & Evelyn Charc&cheese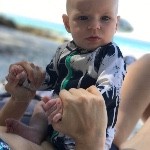 Jodie Cooper Giovanna Leggo

Leo & Evelyn Designs Nicole Dewson Ashleigh Hancock Kellie Dewson Tammie Bullman

Rachel Farley Adam Sp Ella Alba

Leo & Evelyn Designs Monique Cacic Jessie Goetze

Leo & Evelyn Designs Mother's Group Leo & Evelyn Designs Bonnie Hunter
Leo Goldendayswithcruz